You are here:
Home

/

cPanel Web Hosting
cPanel Web Hosting backed by free 24×7 UK supportLooking for cPanel Website Hosting? Industry Standard cPanel Web Hosting that's robust & Reliable
We provide industry standard cPanel web hosting that's rock solid! cPanel is the industry standard control panel that manages your web hosting.
Our cPanel web hosting is lightning fast. Deployed on cloud based servers in a NOC4 data centre. Used by millions of website users around the world, its in a class of its own. We include all the standard features plus premium features with our cPanel hosting. You can host 1,2 or many domains with cPanel.
UK cPanel Website Host
At Umbrella Host we offer a cPanel Web Hosting control panel with our shared cPanel hosting packages which has all the useful resources necessary for creation and maintenance of your website pages. cPanel is one of the best website management tools in the web hosting industry.
cPanel Hosting
cPanel Hosting is the industry standard web hosting control panel by cPanel. You can manage all your web hosting needs from within this simple to use, yet extensive control panel.It allows you to manage your domains, email accounts, files and much more. Umbrella Host cPanel Hosting is fast and easy to use.
What is cPanel Hosting
So you may be wondering What Is cPanel Hosting? well to put it simply its a web hosting control panel developed by cPanel and is the web hosting industry standard control panel. Its different from Plesk hosting control panels and allows you manage all aspects of your website quickly and easily.
Buy cPanel Hosting
cPanel Web Hosting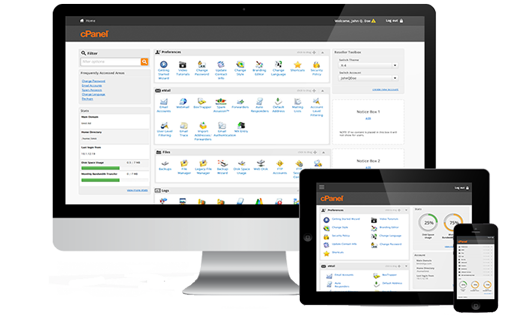 Includes FREE .co.uk Domain*
5,000 Email Mail Boxes as Standard
MySQL DB's & Web Interface
Parked Domains & Addon domains Inc.
dedicated Ip Addresses Available
30 Day Money Back Guarantee