Are you looking to get online and take a piece of the action? You have the next big idea to bring in more money than you ever dreamed of. You've got your web hosting and have started to develop your website.
Problem is that in the meantime you still need to make a bit of side cash. More importantly, gather some additional skills and get some much-needed reviews!
So how can you do this? Well, we are going to explore Fiverr. It's the perfect marketplace for you to earn a little extra and begin your side project whilst things get rolling on your big idea.
Unlike a traditional freelancing website. Where the buyer will list a project which you will have to pitch and bid upon, then pray and hope your bid is the winner. On Fiverr, you list your services and they can be ordered immediately.
It doesn't need a huge amount of capital; in fact, it can be done on the cheap depending on the services you decide to sell.
You may be thinking. Well, I don't want to be wasting my time selling services for $5 (around £3.33 here in the UK) it's just not worth my time.
Well, although the website started as a place to sell services for $5, many of which still cost that amount. You can charge a lot more by providing more extras.
A $5 gig can quickly become hugely profitable bringing in as much as $2-300 providing it's the right service.
You can set your basic gig price at $5 but provide additional extras to provide more value for whatever price you seem fit! It can be $20, 30 50 even $200.
It's a marketplace where other freelancers, agencies, businesses, website owners, bloggers, and individuals are looking for services.
On Fiverr you can sell whatever service you like copywriting, dance tips, videos, graphics, posting reviews/comments etc.
69 Amazing Fiverr Gig Ideas you can do.
In this article, we are going to list some of the easiest Fiverr gig services you can quickly get up and running to turn a quick profit on.
We have purposefully not limited this list to say 'the top design gigs to sell' as each person will have a different skill set.
Any service can turn into a popular gig if there is enough demand. We cover the best ways to get more exposure for your Fiverr gigs in detail in our other post so you can get the maximum out of Fiverr.
We have segmented services into categories for you to be able to pick and choose more easily. We have also labelled them if they are POPULAR and/or HOT at the time of writing.
Let's get cracking…
---
Web Design Fiverr Gigs
---
1 WordPress Website Transfer POPULAR
Transferring a WordPress website to a new hosting plan is super simple. The first step is to install WordPress on the new web host then install the Duplicator plugin. Follow all the plugin instructions and you're done. Super simple and easy to migrate all the old site to a new hosting account with minimal fuss.
Tool Required: Duplicator Plugin
2 WordPress Demo Imports
A lot of people buy premium themes but then struggle to set up the site like the premium demo that prompted them to buy. Thankfully it's easy to import a demo using the WordPress GUI. Sometimes you need to import a demo.xml file. If you have experience of setting up premium themes and importing demos, then this is an easy gig for you to do and sell.
3 Secure WordPress Installs
WordPress is prone to hacks. When you install WordPress, it has certain defaults which are not very secure. This is a simple gig you can sell if you have experience with WordPress.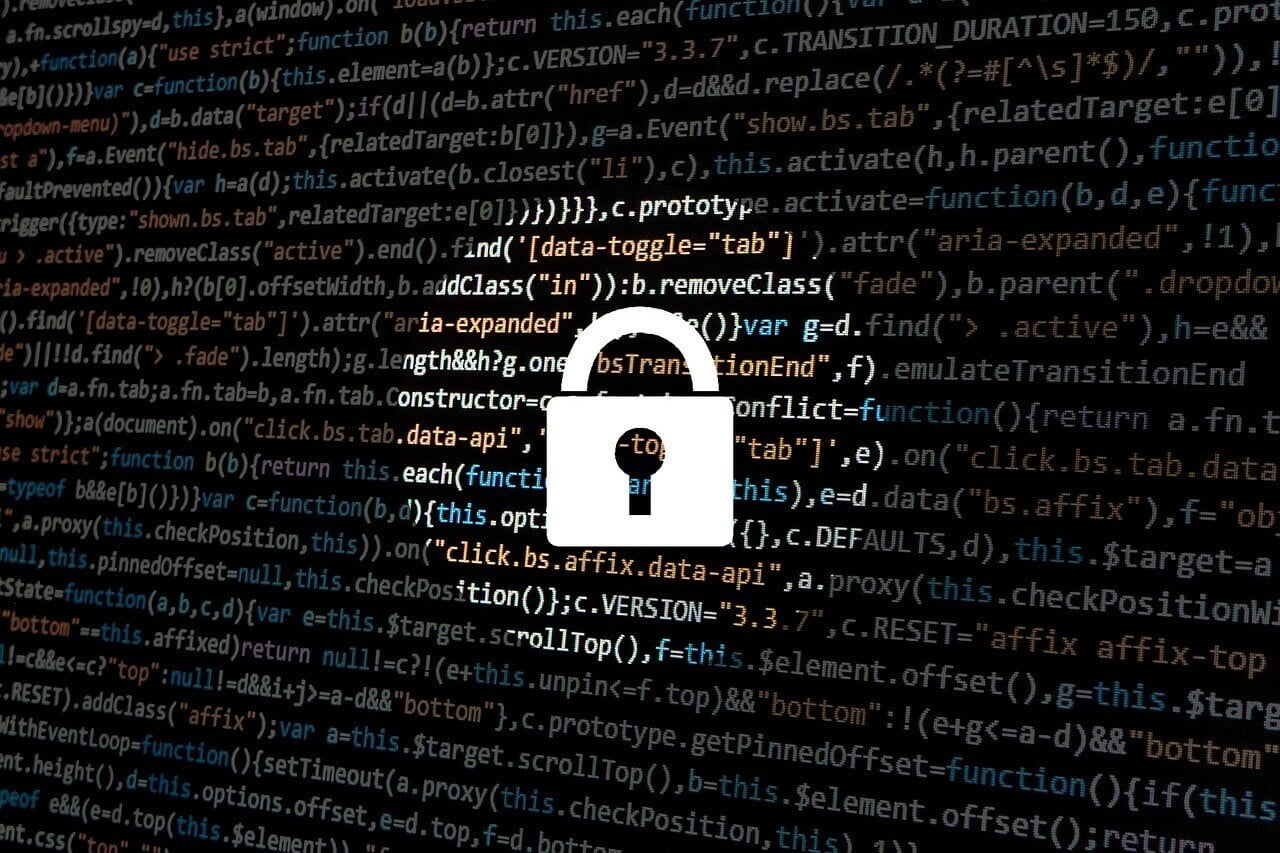 Install either the iThemes Security or Wordfence plugin(s) and follow the instructions. This will secure the installation and prevent 99.99% of malicious attacks on the site.
Tool Required: iThemes Security or Wordfence plugin
4 WordPress Malware Removal HOT
Another easy gig if you are familiar with WordPress. You can split this into 2 parts. Selling the basic gig to identify the virus/malware using the Sucuri plugin. Then the extra is to remove the virus/malware from the site. A backup will help here but it's not always required.
Tool Required: Sucuri Plugin
5 Website Landing Page Design
As the name suggests, your gig will supply buyers with a landing page design for the online venture.
There are plenty of templates to create a custom landing page design. A simple search on Google will turn out quite a few. You, however, will need some coding skills for this gig.
6 Install Google Analytics
A very easy gig if your good with working with online programs. All you need is access to the buyer's website, hosting account and analytics account (if they have one). You will simply add their site to analytics, copy the snippet code provided by Google and install the code onto the site. It's a very easy gig to do.
---
Graphic Design Fiverr Gigs
---
7 Business Cards
If you have access to photoshop/Illustrator, then you can create a gig to sell business cards. To help you there are plenty of business card templates available via Graphic River that you can use for your gigs. You can also add extras to sell compliment slips, letterheads for an extra price.
Resource: https://graphicriver.net/print-templates/business-cards
8 Photo/graphic Edits
If you have design skills and access to graphics programs like photoshop/illustrator or similar.
Then making simple edits to save images in different formats, deleting background images or basic touch-ups are all quick jobs that you can easily charge $5 on Fiverr.
9 Custom logo design POPULAR
One of the highest in-demand services on Fiverr. Every day new businesses and websites emerge who need a logo. The demand for quality logo design is high. You don't require a huge skill set. Logo design is something you can learn quickly and get very good at in a short time.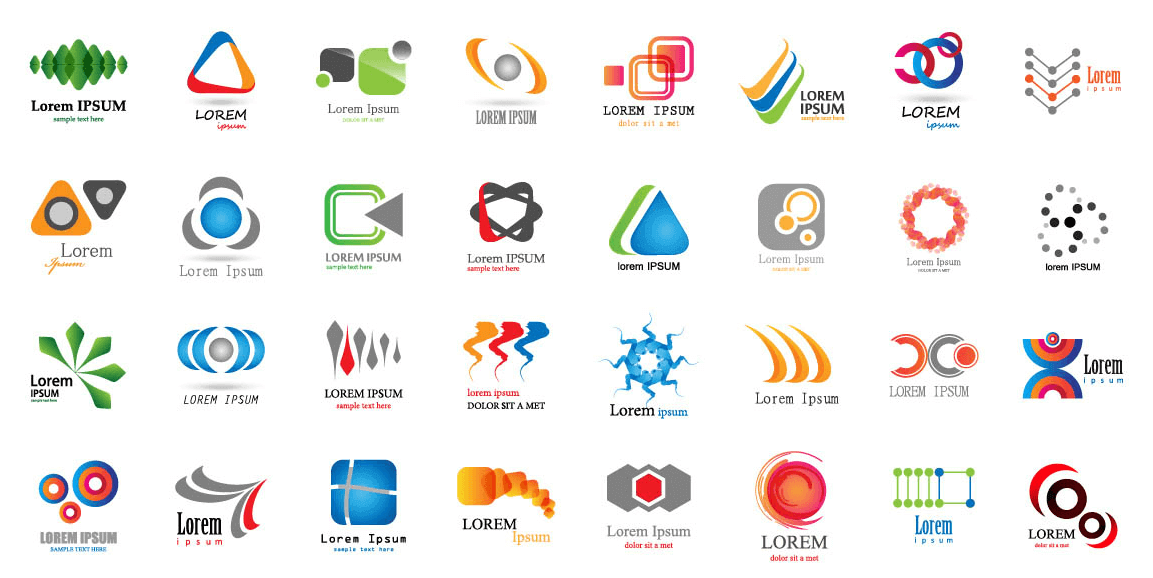 You don't even need any special software to create logos. A collection of quality royalty-free templates from Shutterstock will allow you to create a range of high-quality logos in no time.
10 Favicon Creation
A very simple gig where you create a favicon for a website using an image supplied by the buyer. Use an online tool like www.favicon-generator.org to generate the favicon from various formats like png, jpeg, jpg, gif. Then generate icons for Web, Android, Microsoft, and iOS (iPhone and iPad) Apps. The generator also provides you with the HTML to be used on the site.
Tool Required: Favicon Generator
11 T-shirt Mock-ups
Custom t-shirts are big business. Customers want their designs and/or logos on their t-shirts. You can easily create a t-shirt mock-up using a template available from marketplaces like Envato and graphic river.
Resource Required: Graphic River
12 Website Mock-ups POPULAR
A great gig to supply web designers who want to create a super quick mock-up of a website they have designed to show a client or add to their portfolio. You can create mock-ups based on different devices. From traditional PC's, Tablets and mobile devices using this service: Shot Snapp.
Tool Required: https://shotsnapp.com/
13 App Mock-ups
Developers who create apps need mock-ups to display on Google Play and iTunes app store. You can create these quickly using the Mockerie service.
Tool Required: https://mockerie.io/
14 General Mock-ups
Whether its authors looking for 3D / e-book covers, business owners looking for product packaging mock-ups or musicians and DJ's looking for a 3D album/CD cover you don't need to be a Photoshop whizz kid to create one. Using the free smart mockup service you can quickly create all manner of mock-ups for a wide range of products and services to sell on Fiverr.
Tool Required: https://smartmockups.com/
15 Social Media Photos
From cover photos to post photos this is a hugely popular gig to sell and very easy to do. You don't need any design skills and can reply upon Canva to create free social media photos. For a small cost have unlimited access to photos with the placeit service.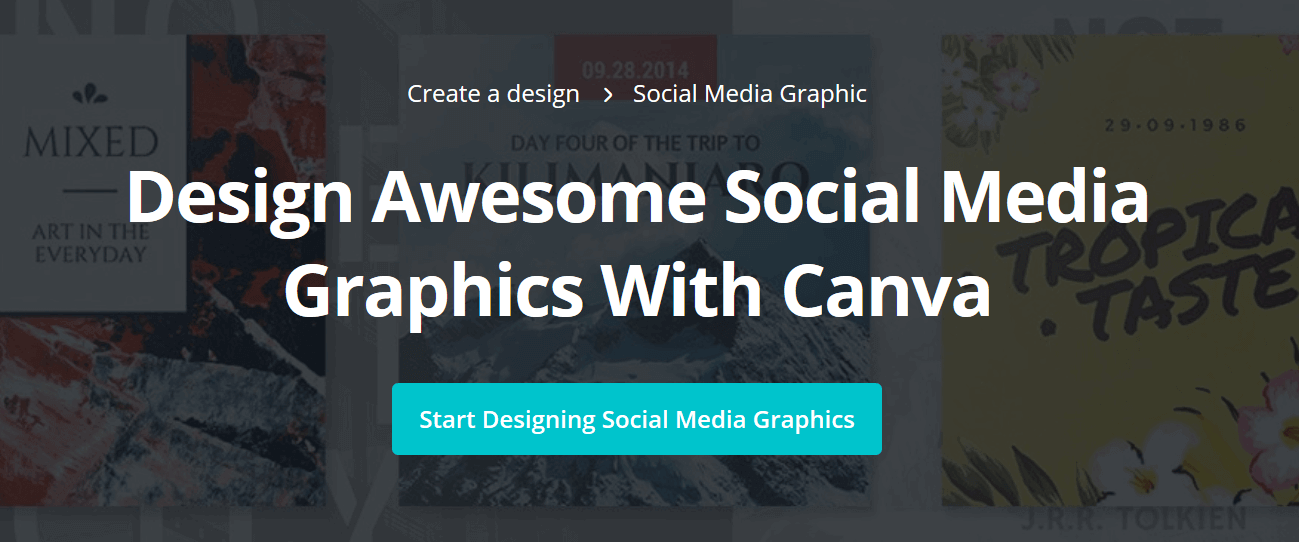 Tool Required: Canva or https://placeit.net/c/design-templates
16 Photo Touchup / Red Eye Removal
Retouching is a highly sought-after Fiverr gig. Especially for something such as red-eye correction.
If you have the skills and access to photoshop you can do this easily. Or you can use this online tool to not only remove red-eye but also wrinkles, blemishes and even whiten teeth!
Tool Required: https://www.fotor.com/features/red-eye.html
17 Banner Ad Creation
Create static or HTML5 animated banner ads. These can be used on a variety of platforms like Google Ads, FaceBook ads, Twitter and other ad platforms. You can use the online banner snack tool to create the first 10 banners free. A highly rated service used by professionals and many top companies around the world.
Tool Required: https://www.bannersnack.com/
18 Create Infographics POPULAR
Still a hugely popular and very in-demand service. However, you do need to be good in your creativity and designs when it comes to infographics. You will get a list of data points and/or topics from your buyer to create the infographic. You can use photoshop/illustrator to create them or an online tool which can help greatly.
Tool Required: http://www.easel.ly/

19 Podcast Cover Art
Podcasts are huge. Authors want to focus on creating their audio and not the visual elements. This is where you step in with a gig to create the podcast art cover. It's a very easy gig to do if you have photoshop or you can use online tools to create the art with.
Tools/Resources required: https://snappa.com/templates/ and http://www.podcastbuddy.co/blog/how-to-create-killer-podcast-art-for-free
20 Word Cloud Image
A lot of websites use word clouds in post images or to highlight key phrases and/or popular words. You don't need any design skills to create a word cloud. The only requirements are a word list and the word clouds tool. That can be used to create cool word clouds in many different image styles! You can get really creative with this gig.
Tool Required: https://www.wordclouds.com/
21 Avatar Creation POPULAR
This type of gig is in high demand. You will need to have a certain level of skills and access to either photoshop/illustrator to create custom avatars for buyers. But the upside is that you can charge quite a high price for extras and your gig price doesn't have to start @ $5 either.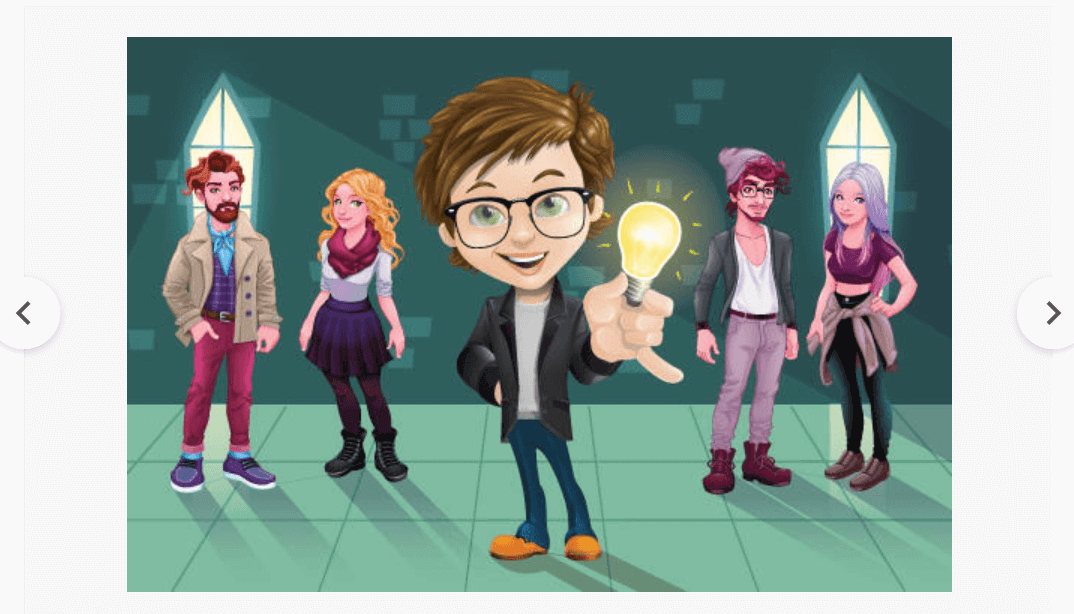 There are a few online tools you can use to get started but this is one for people with skills!
Tool Required: https://vectorcharacters.net/
---
Writing Fiverr Gigs
---
22 Press Release Writing & Submissions
If you have some writing experience as a journalist, then this is a good gig for you. It's easy to write a top-notch press release using a guide as a template. You can then create an extra gig to submit that press release. DO a google search for free press release sites to submit too. If you can sign up to a paid service like Newswire or PRNewswire then you can command higher gig prices.
Resource: https://blog.hubspot.com/marketing/press-release-template-ht
23 Transcribing Audio & Video
If you're a good and quick typing, then you can make a good hourly rate transcribing audio and/or video. Typically, a 30 second transcribe can be sold for $5 with longer durations costing more via an extra gig.
24 Translation Services
If your bilingual, then this is a fantastic in-demand gig to offer. Offer the gig per 100-word amounts for $5 with extra gigs for anything over the initial 100 words. You can get away with using a free online translator like Google translate and then correct any errors manually.

25 Write 'Standard' Website Pages
Every website needs a privacy, terms, cookies and even an about page. Search online for 'about us templates', 'privacy policy template' and terms and conditions template'. You'll be able to quickly update these standard pages to sell as a gig. These highly sought-after pages are great for companies and web designers to quickly use on their next project.
26 Write Headlines, Taglines and Sales Copy
It's quick and easy to create catchy headlines and taglines using an online generator. These can then be used for blog posts, general copy and even traditional media.
Tool Required: https://seopressor.com/blog-title-generator/
27 Guest Post Writing POPULAR
There is a huge demand for guest posting services. Websites need articles that are well written and relevant to the site in question. You can offer a gig that will write a guest post for the buyer based on keywords/title and/or topics. The basic gig at $5 can be for up to 600 words with your extras providing more word counts as required.
28 Proofreading / Editing Articles
Using free software like Grammarly or even the online www.hemingwayapp.com editor you can quickly proofread and edit another persons work. You can charge per 500 words and offer extra gigs for anything over that word count. You will need to be patient though as it can be time-consuming and tedious work!
Tool Required: https://www.grammarly.com/ or www.hemingwayapp.com
29 Product Descriptions
An ecommerce site with loads of products needs unique descriptions for each product. The owner wants to focus on selling their products not writing descriptions. You can offer a gig to write descriptions for them. The basic gig can cover an x number of products with the extras catering for more products the buyer may have. A quick way to generate descriptions is to see what's working on Amazon and use that's like a basic template.
30 Kindle Book Reviews
Still very big on Fiverr and hugely popular.
Offer verified reviews only
, where you have purchased the book! Kindle can clamp down hard on this if you're not a verified purchaser. The cost of the book purchase can be factored into either the original gig price our as an extra.
31 App Reviews
Android and iPhone app reviews are still in huge demand. Remember to leave positive reviews and not give every single one 5 stars!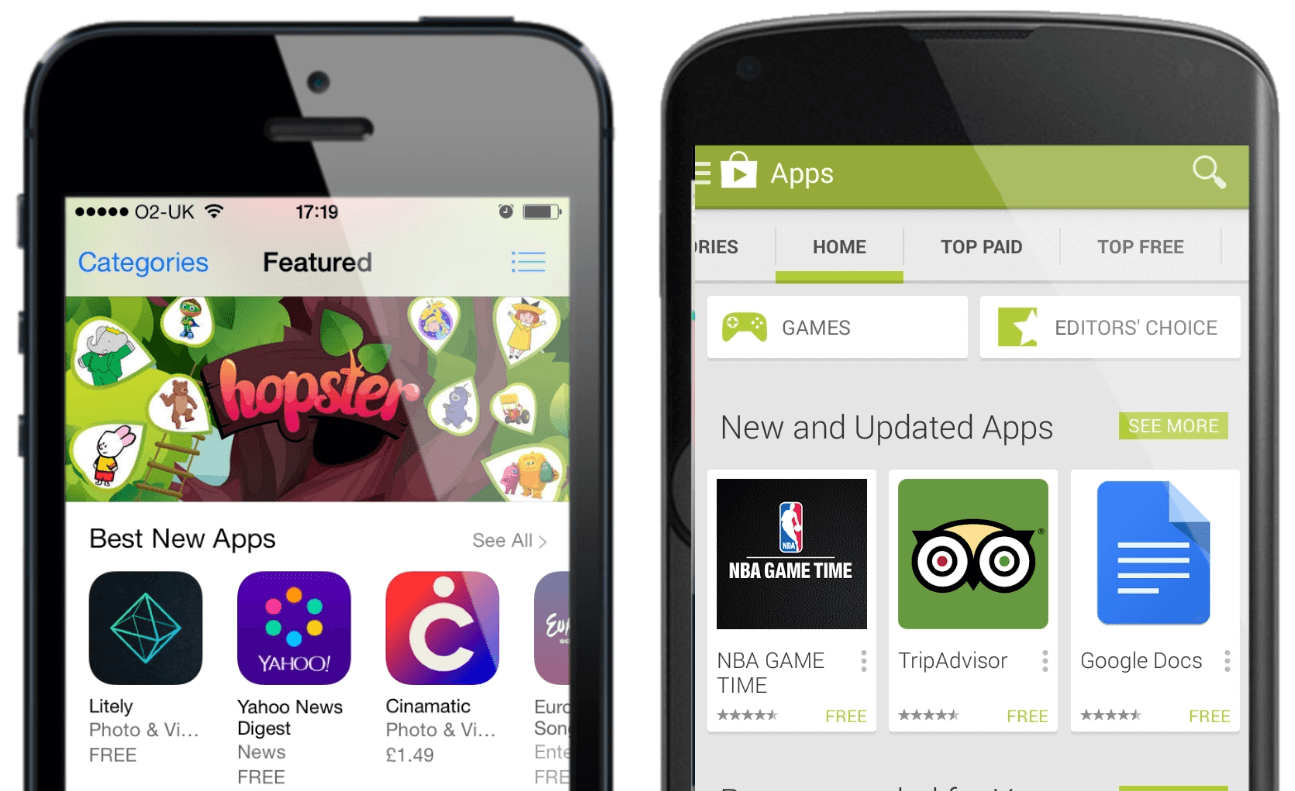 For paid apps factor the costs into an extra gig to recoup any cost associated with downloading the app.
---
Search Engine Optimisation (SEO) Fiverr Gigs
---
32 Backlink Analysis
If you're an SEO professional, then most likely you have access to Ahref's. Many small website owners and businesses don't have access to a tool like Ahref's due to a high monthly cost. You can provide a gig that analyses the backlinks of a site and provides a report. You can easily add in extra gigs. Add in extras like competitor backlink analysis, custom reporting and so forth.
Tool Required: https://ahrefs.com/
33 Keyword Research
Use a keyword research tool like Ahref's to create excel reports for buyers showing keyword competition. You can also use a free tool like Soovle. This tool gives you suggested keyword ideas from Google, YouTube, Bing, Amazon and more that you can use to provide in extra gigs.
Tool Required:
https://ahrefs.com/
and/or
https://soovle.com/
34 Technical Audits POPULAR
This is a very simple gig to provide with the right tool. SEOPower suite has a great audit tool that can be used to send white-label reports to buyers.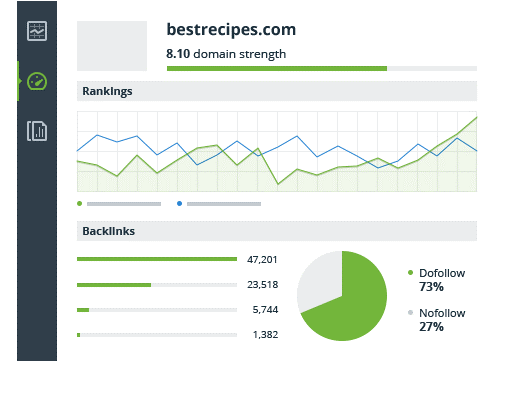 Although it's basic its hands-off and for small websites is perfect to sell as a gig. Your extras could service other developers, agencies, etc. by using their branding for custom reports.
Tool Required: https://www.uk.link-assistant.com/website-auditor/
35 Send Traffic to a Website
Whilst, not a true SEO service there is a high demand for website traffic for several reasons. You can easily send a huge amount of traffic with online tools like TrafficBot to one or more domains and pages. You can add in extra gigs that cater for longer visit durations, custom referral data and more.
Tool Required: https://www.sparktraffic.com/free-trial
36 Improve Website Speed POPULAR
Every website needs to improve on their speed. Especially as it's one of the signals Google uses to rank a website in search engines. Your gig can offer an audit using an online tool to show all the issues on the site. Then as an extra, you can offer to fix those findings. This gig can command quite a high price due to the technical nature and experience required to implement any fixes.
Tool Required: https://developers.google.com/speed/pagespeed/insights/ and https://gtmetrix.com/
37 Domain Research
Create a Fiverr gig where you will do domain research for a business. You will create a report showing which domains are available for their brand/niche. A quick and easy gig that you can turn out easily.
38 Backlink Supplier
Surprisingly many people still use Fiverr to source their backlinks. You can easily set up multiple backlink gigs by using the SEOClerks website as your provider. It's very easy and requires virtually no input from you. You get paid on the one hand by your buyer and then pay your provider (SEOClerk) for the backlink service and pocket the profit.

Just review the providers first before creating the gig to ensure they are reputable. Resource Required: https://www.seoclerk.com/
39 Backlink Indexing
Still, a popular service that buyers are looking for. A very easy gig to sell and pretty much hands-off. You collect your buyer's links and either use a free tool like PingFarm to build links to those backlinks. For a more robust service use a paid tool like Indexification. This will create short URL's, RSS feeds and more to get Google to quickly index the links.
Tool Required: http://www.indexification.com/ or http://www.pingfarm.com/
---
Social Media Fiverr Gigs
---
40 Create a FaceBook page for a Business
You'd be surprised how many businesses haven't got a clue on how to create a FaceBook page! This is a quick gig you can do quickly and easily without breaking a sweat.
41 Instagram Promotion
Do you have a huge following on Instagram? Are you a potential influencer? If yes you can leverage that and promote other people websites, products, messages or anything else with a Fiverr gig. In an age of influencers, you can pretty much command your own price so long as you have a decent following.
42 Twitter promotion
Same as the Instagram gig. You tweet out a message to all your loyal follows promoting or highlighting a product, service or website. You can charge for extra gigs by reposting over several days in your feed for an extra amount.
43 Social Media Management
Do you love social media and find it easy to use? Well, there is a lot of people who haven't got a clue. You can offer gigs to manage a person or businesses social media account over a period of time. This is a good and easy gig to setup. You can use a tool like Buffer to manage the accounts. You can also split the gig into extras catering for different duration times i.e. 7, 14, 28 days as well as the number of accounts you manage.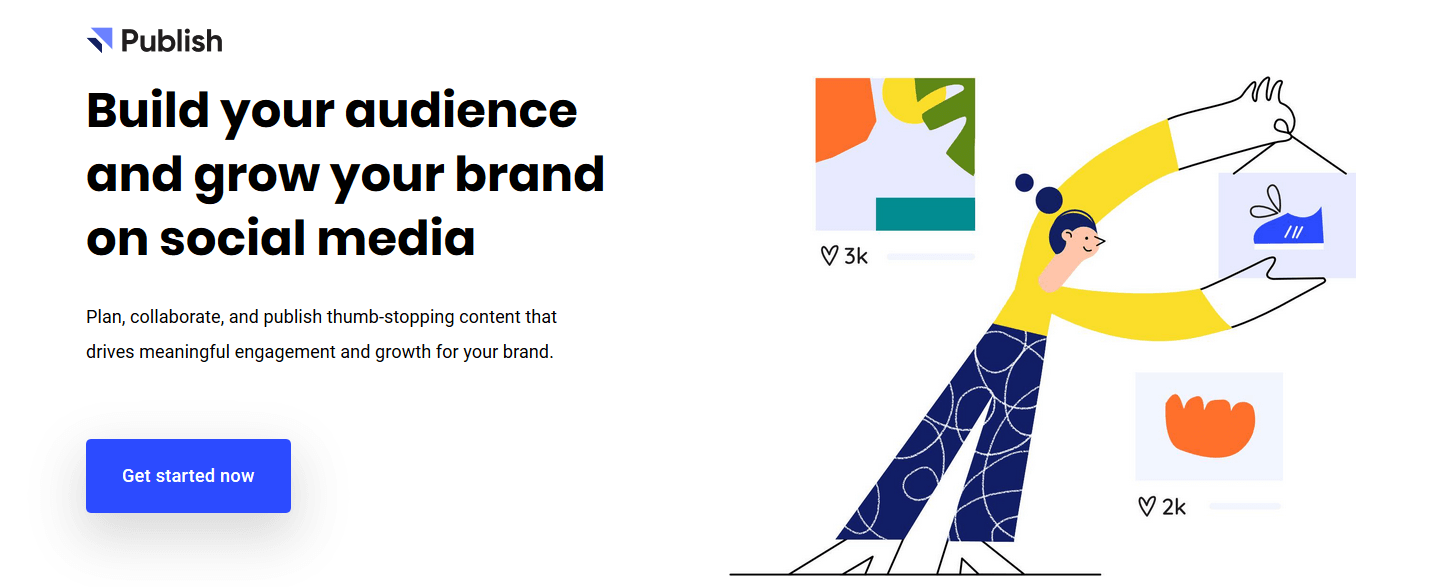 Tool Required: https://buffer.com/
44 Setup ALL Major Social Media Accounts
Have a gig that sets up all the major social media accounts for a person or business to use. You can separate the accounts into extra gigs for more money OR as individual accounts as with no 32 above.
45 Pinterest Traffic
Create a gig to promote a website on your high traffic Pinterest account. If your Pinterest account has a lot of audiences, then you can leverage that to promote other pins. You can also create extras based on the number of pins required and even the amount of days to cover re-pins.
---
Video Fiverr Gigs
---
46 Whiteboard Videos HOT
A very in-demand gig is creating whiteboard animations. If your creative and can use software like Video Scribe then you will be able to sell whiteboard gigs very easily. You can price your whiteboard gig at $5 per 10 seconds and add in extras for additional time. Whiteboard gigs can easily net $2-400.

Tool Required: http://www.videoscribe.co/
47 Video Testimonials / Reviews POPULAR
Possibly the easiest gig you can sell on Fiverr. Highly popular and in demand. If you love to get on video, then you can easily sell 30-second testimonials/reviews for $5 and use extras to make some extra income.
48 Product Testimonials
Review a physical product by asking the buyer to send you one or review a virtual one like a game, app or website. You use the product or service whilst recording to provide a testimonial. If it's a physical product then you have the added benefit of keeping it!
49 Video / Audio Conversion
Although there are a lot of free online converters people still pay for this type of service. You can set up a gig to convert YouTube videos to .mp3 and even convert .avi files.
50 Video Editing, Adding Graphics & Music
You can use windows movie maker to make edits to videos for people easily. Alternatively, you can use Camtasia, a premium software, to make edits and changes. You can split your gig to offer extras to increase your income by duration and type of edits required.
Tool Required: https://www.techsmith.com/download/camtasia/
51 Spokesperson Videos HOT
A hot-selling gig on Fiverr which doesn't need many skills. All you need is a camera and microphone and not be shy on camera. Your gig will provide buyers with a voice and video image of their business.
---
Virtual Assistant Gigs
---
52 Teach Lessons/Language
If you are bilingual, you can start selling short language courses over the internet using Skype for as little as $5. Again, you can add in extras for more time over your basic gig time to pull in some additional funds.
53 Guest Post Site Lists
Your gig will offer the buyer of all sites that take guest posts within a specific niche/industry. To find these you can use Google search in combination with search operators. As an example, this: "guest post" marketing blog this will give you a list of sites that will accept guest posts. Simply add these to an excel sheet and provide that as a document to your buyer.
Resource:
https://ahrefs.com/blog/google-advanced-search-operators/
54 Remote Virus / Malware Removal POPULAR
Using remote access software like TeamViewer you can fix common problems with a user's PC's remotely over the internet. Installing MalwareBytes on infected PC's will help you clean the infection.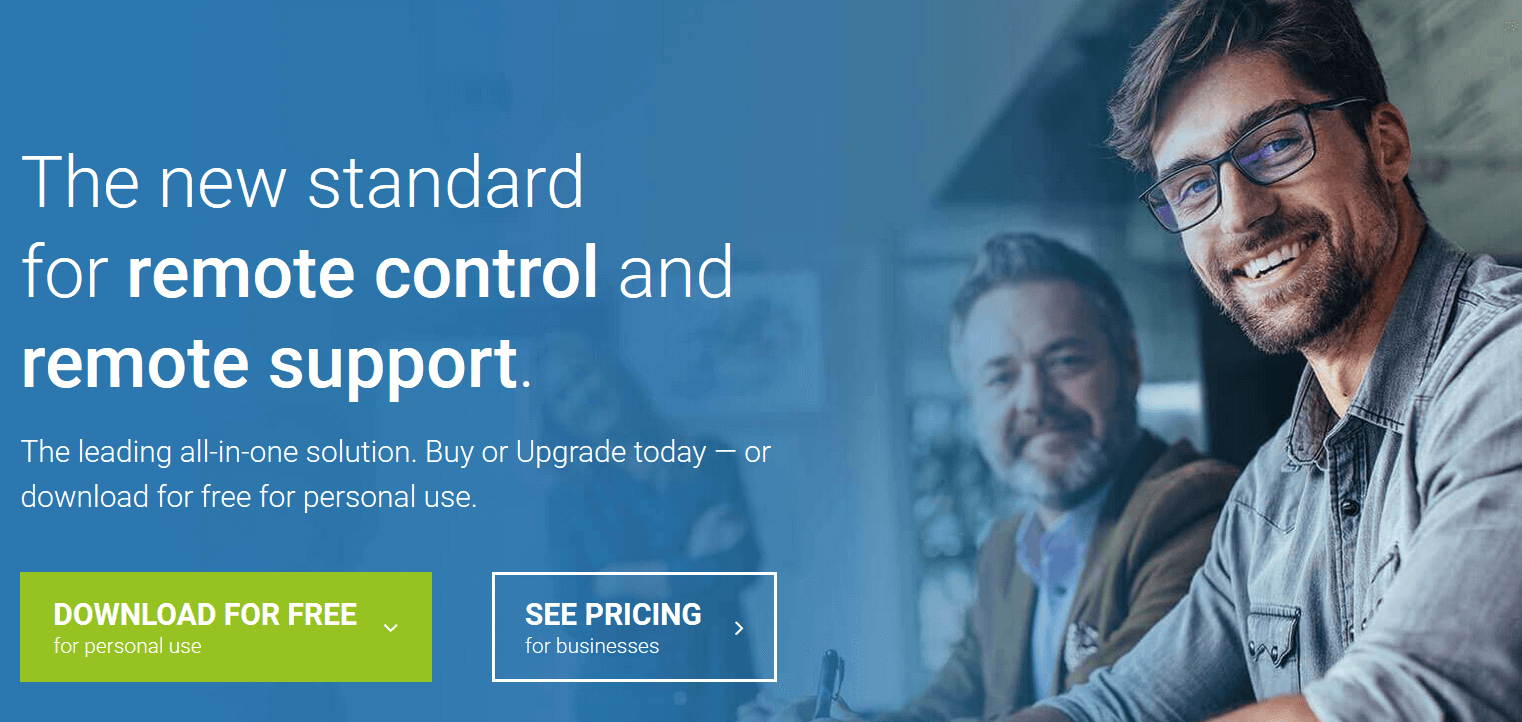 If you have any difficulties, then a quick Google search will identify and provide a solution that you can use!
Tool Required: https://www.teamviewer.com/ and/or https://www.malwarebytes.com/
55 Virtual Computer Repair & Cleaning
If you are good at diagnosing and solving problems, then you can clean up PC errors (a quick Google search solves most PC errors). You can use CCleaner to clean up registry errors on buyer's PC. Again, you can use TeamViewer to remotely access PC's to fix and repair. This can be a good gig for as you can also charge a lot in gig extras.
Tool Required: https://www.ccleaner.com/ and https://www.teamviewer.com/
56 Kindle Keyword Research for Writers
The Kindle market is huge. Many writers actually write a book/e-book without ever doing keyword research and then scratch their heads when they don't make any sales! You can easily set up a gig to do the research for them to find out what popular topics and keywords will work for there next writing project using a tool.
Tool Required: https://publisherrocket.com/
57 Test / QA for websites & Apps
Many developers need to find any bugs that exist and provide feedback on their websites/apps. This is a very simple gig that you can do in your free time.
---
Creative Gigs
---
58 Sing Happy Birthday
You don't need to be a good singer for this gig. You just need to be really creative. If you're an influencer than you will be able to command higher gig prices too.
59 Voiceovers POPULAR
A very in-demand and popular gig. You don't need to be an expert or have any significant experience.
A clear calm voice is all that's required. Your basic gig price can start at $5 for 30seconds with extra gigs for additional amounts of time.
60 Use Pets for creative Videos / Photos
If you have a pet, you can use them in loads of creative ways for things like videos, signs, photos, etc. and buyers love stuff like this.
61 Brainstorm Company Slogans / Names
If you're a creative person then you can offer brainstorming services. You could offer 10 company slogans /names for $5. There is huge potential to add in extras to cater for additional items.
---
Digital Downloads / Products
---
62 PowerPoint Templates
If you are good with PowerPoint, then you can offer templates to buyers. PowerPoint templates can be expensive. You can offer a basic gig that gives a good template for $5 then add in extras to enhance the basic elements.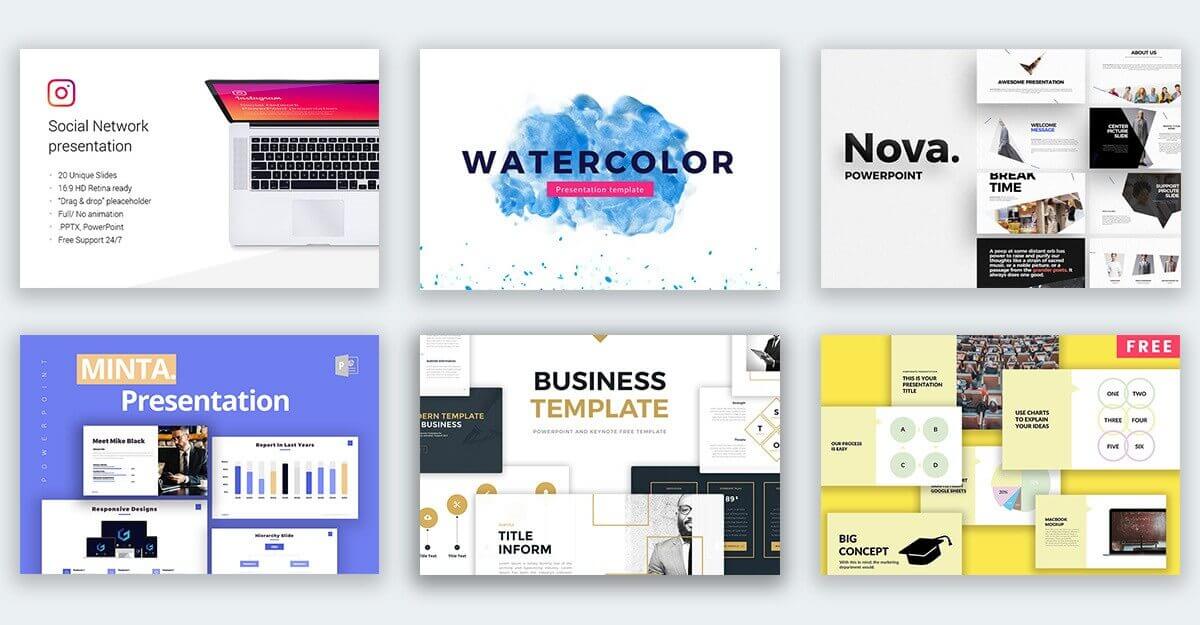 It's a pretty good seller on Fiverr and you can even find free templates to sell via gigs.
63 Diet Plans
A very easy gig to do. Ask the buyer for their calorie intake and what food they prefer. Then head over to an online tool called Swole and add in all that information. It will give you a custom meal plan which you can then provide as a document to your buyer!
Tool Required:
http://swole.me/
64 Recipes
If you're a good cook, then you can share your recipes. You could even buy PLR recipes to sell. As an extra, you could combine custom recipes with a meal plan. You can price your gig more depending on the needs of the buyer.
65 PLR Books / Articles
Download PLR books and articles to sell individually or as bulk items via a gig. An easy gig to set up with little or no intervention required on your part.
66 Fitness Plans
If you are into fitness, then this gig will be a great fit for you. You can provide custom fitness plans based on what the buyer wants to achieve i.e. to lose weight, tone up or even put on muscle. Your extra gigs can be based on time frequencies i.e. basic plan covers weeks 1-2 then extras for weeks 2-3 etc.
67 Tutorials
Write short informative guides that provide value and sell them as e-books on Fiverr. You don't have to sell them on kindle etc. but can sell them directly on Fiverr. This can be a great gig if the information isn't readily available elsewhere.
---
Misc Gigs
---
68 Convert Files to PDF
Offer a gig to convert Word, Excel and even PowerPoint files to a PDF. For those that don't have the software, it's pretty expensive to convert that 1 file. You can use free online tools. Tool Required: https://smallpdf.com/pdf-converter
69 Critique Websites
Fiverr's platform is full of developers and businesses. You can offer gigs to critique websites and apps. The feedback you provide will be based on an average user to offer suggestions on the functionality and design of a website /app.
---
Did I miss anything?
These are the easiest Fiverr gigs to sell in 2019.
And now I would love to hear from you…
Have I missed anything out?
Or perhaps you have a question?
Either way, let me know by leaving me a comment below.